お料理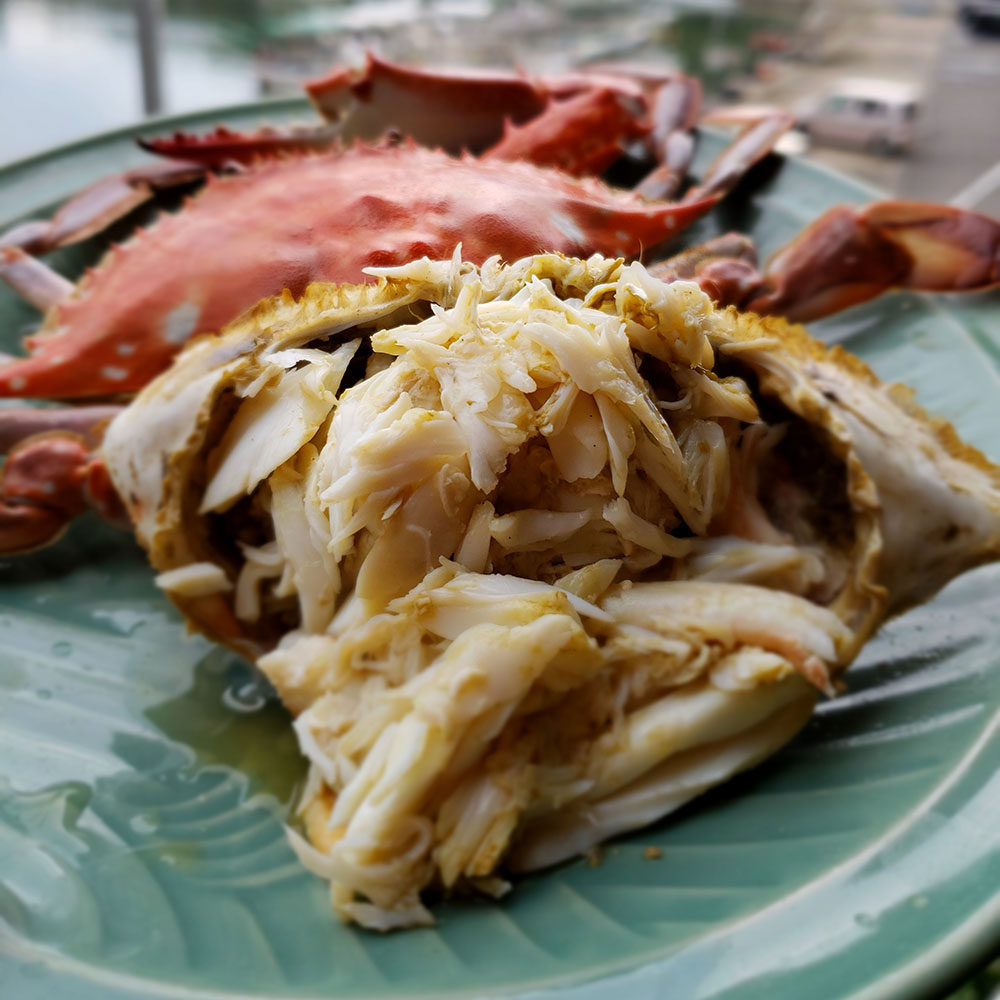 Fresh seafood directly from the Ariake Sea
The speciality of Ichifukusou, we offer delicious full-course meals full of seafood such as Takezaki crab, Japanese tiger prawn, shiba shrimp, razor clams, oysters and pen shells freshly caught and landed at Takezaki Harbor every day.
Enjoy fresh full-course seafood meals unique to our harbor town including gizzard shad, known as growing fish as they change from kohada to konoshiro as they grow, Japanese sea bass and sea bream.
In particular, Takezaki crab boiled soon after being caught, has a fresh and juicy taste with luxurious amounts of crab meat, and is the speciality of Takezaki guaranteed by all local fishermen.
Tempura, kama-meshi (a rice dish cooked in a large iron pot) and zosui (risotto) have the rich flavors of the ocean. Kora-shu, Japanese sake mixed with crab paste, has a very rich taste and is loved by all gourmets.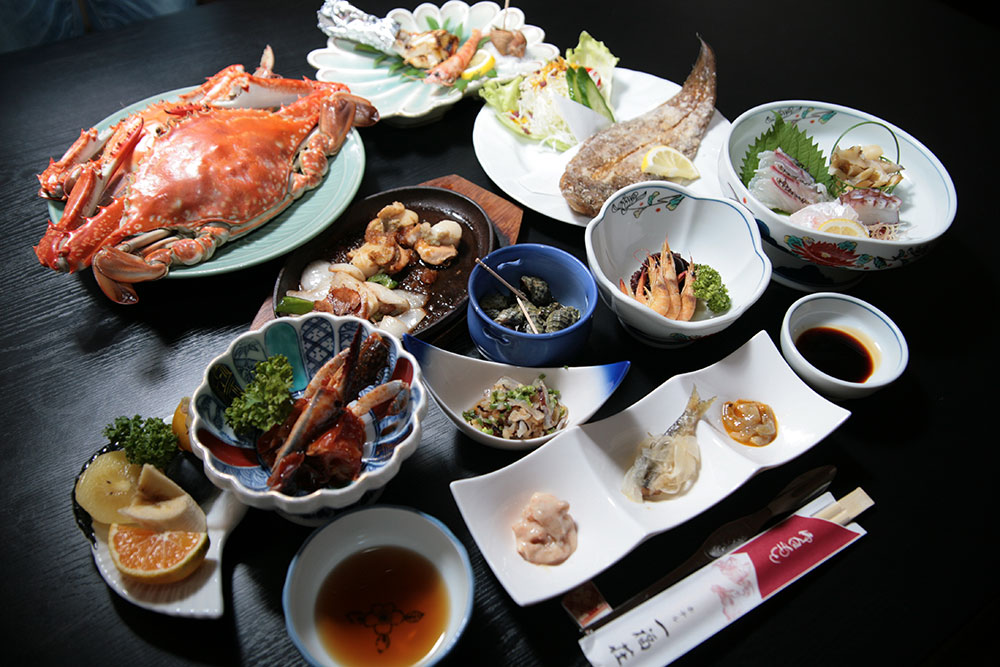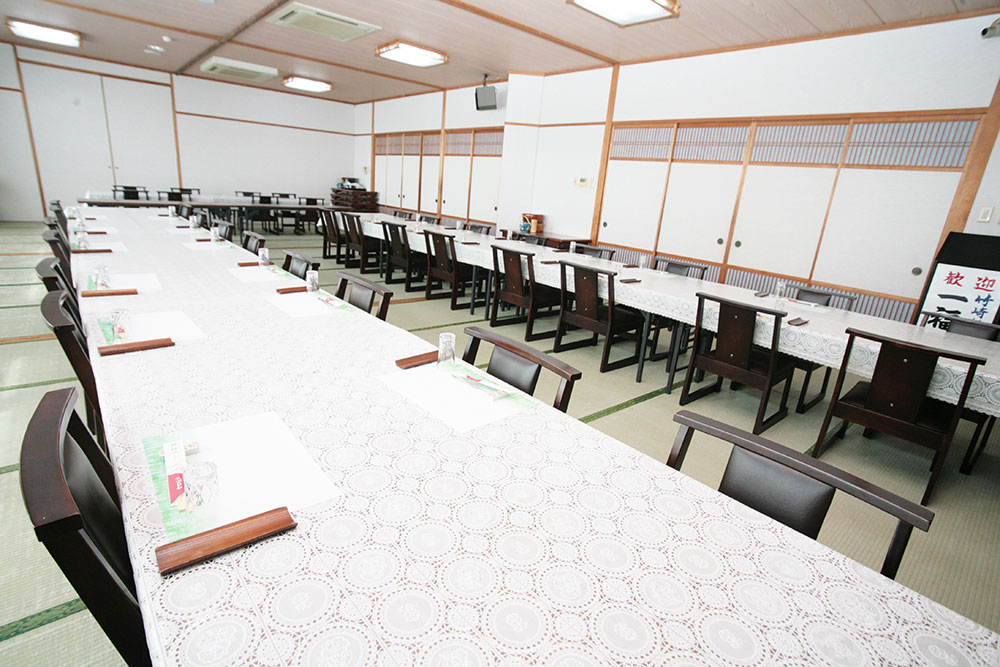 客室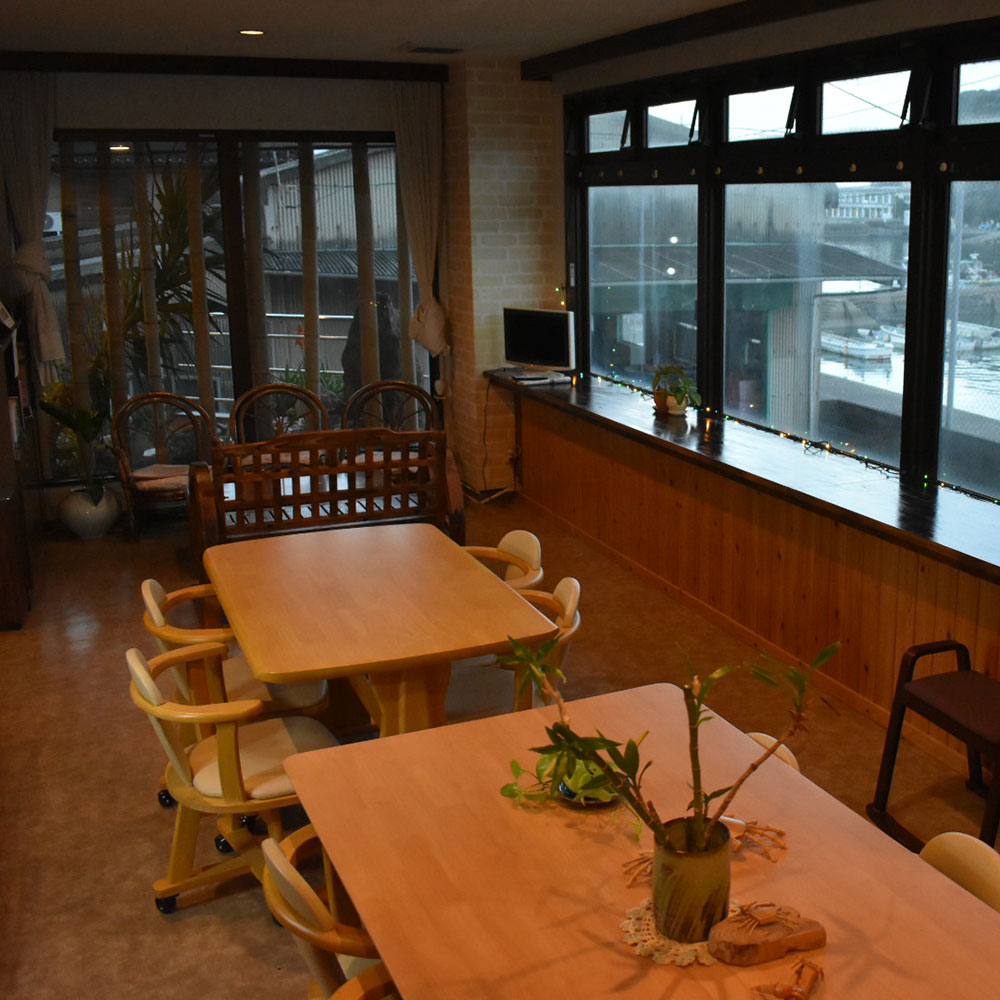 From individual trips to group journeys
All of our rooms are spacious and comfortable, and available for individual travelers, couples, families, and business travelers. We have Japanese-style rooms and Western-style rooms to meet your requests.
We will do our best to accommodate your requests for small to large groups, such as company recreation trips, large family trips, or group trips.
Do not hesitate to contact us for assistance if you would like to organize a trip.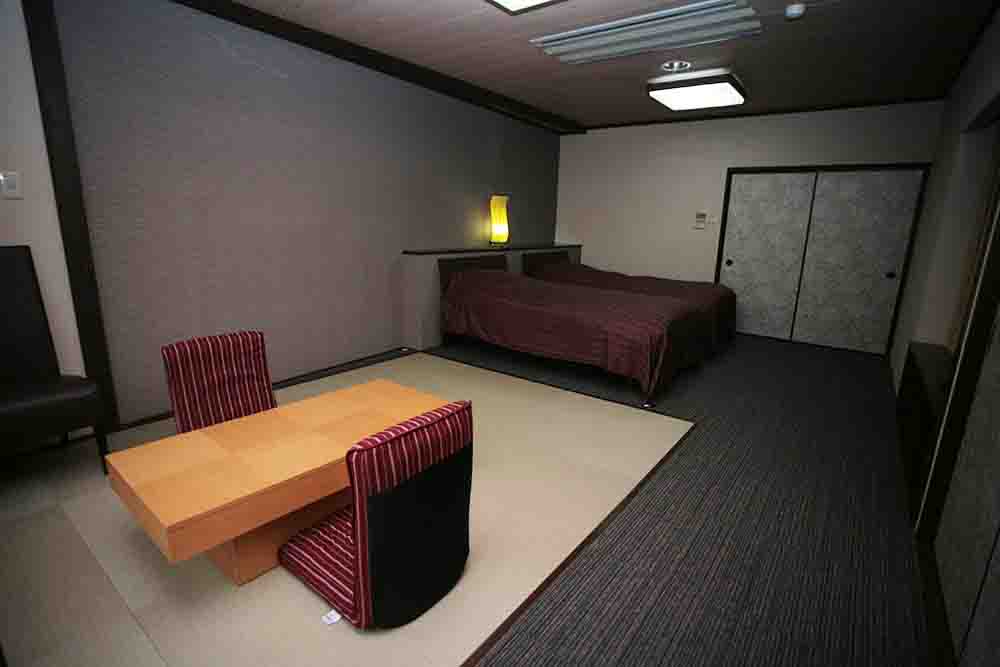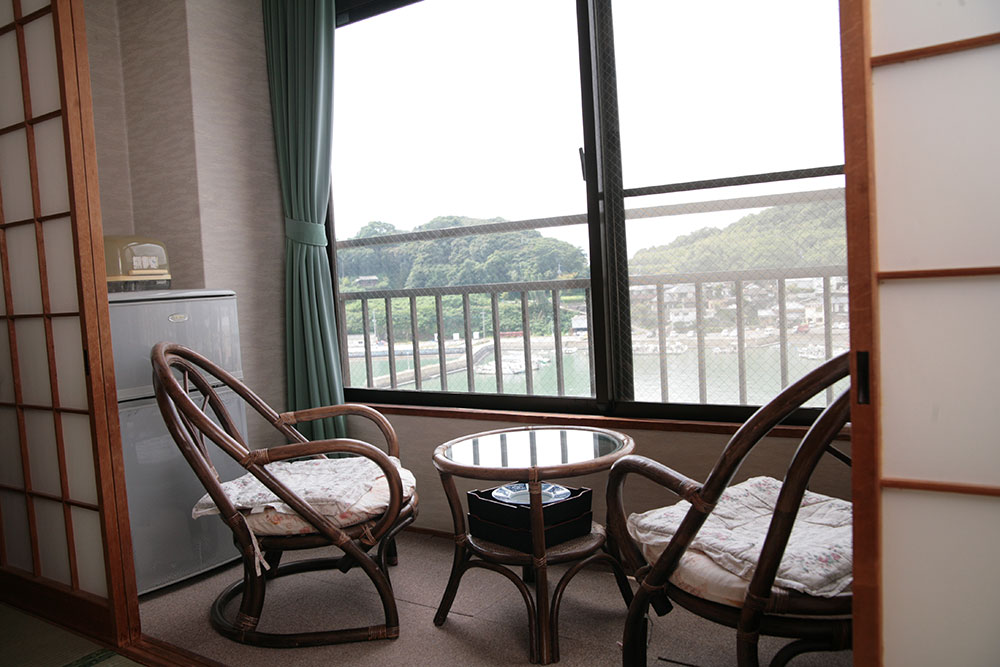 温泉
Ichufuku's special open-air cavernous bath
As Ichifukusou is located on the top of a hill, you can enjoy a view of the whole of Takezaki Harbor from our large public bath.
Ease your tired body in the gentle spring quality of Ichifukusou's original natural thermal hot spring.
Our cavernous open-air bath was excavated from the bedrock by previous generations and is a unique hot spring to Ichifukusou in the Takezaki area.
Our natural cavernous open-air bath was excavated by hand out of a rough rock wall and has a mysterious unexplored atmosphere.