Ichufuku's special open-air cavernous bath
As Ichifukusou is located on the top of a hill, you can enjoy a view of the whole of Takezaki Harbor from our large public bath.
Ease your tired body in the gentle spring quality of Ichifukusou's original natural thermal hot spring.
Our cavernous open-air bath was excavated from the bedrock by previous generations and is a unique hot spring to Ichifukusou in the Takezaki area.
Our natural cavernous open-air bath was excavated by hand out of a rough rock wall and has a mysterious unexplored atmosphere.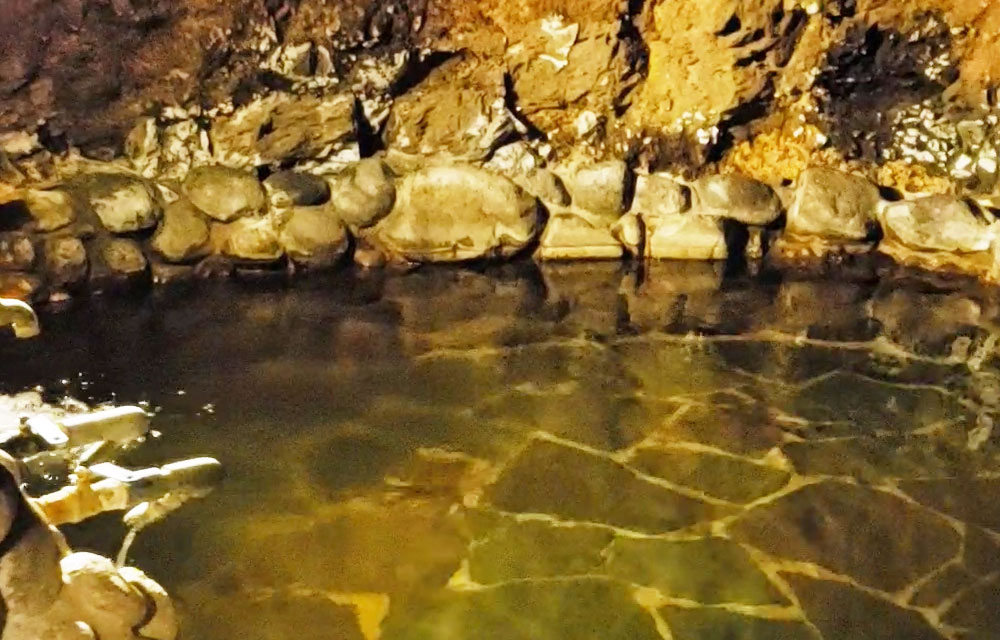 岩盤を掘って作った〝洞窟露天風呂〟は、
竹崎地区でも一福荘だけの珍しい
秘境を感じさせる神秘的な雰囲気
From individual trips to group journeys
All of our rooms are spacious and comfortable, and available for individual travelers, couples, families, and business travelers. We have Japanese-style rooms and Western-style rooms to meet your requests.
We will do our best to accommodate your requests for small to large groups, such as company recreation trips, large family trips, or group trips.
Do not hesitate to contact us for assistance if you would like to organize a trip.